Skip Main Content
Cataracts
Put those "Cataracts Specialist Near Me" searches to rest. Our eye care professionals can help you diagnose the symptoms of Cataracts and assist in treating this condition.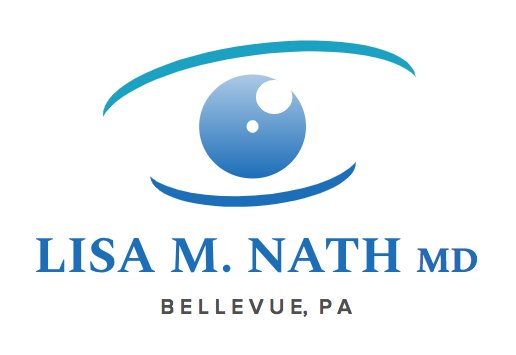 Lisa M. Nath, MD, LLC
Pittsburgh's Favorite Personalized Eye Care Center, located in Bellevue, PA!
Cataracts Specialist - Pittsburgh, PA
Cataracts, or a clouding of the lens in the eye, are the most common cause of blindness. This age-related condition affects over 20 million people worldwide. Cataracts form due to a "clumping" of the water and protein that make up the lens of the eye. This clumping interferes with our line of sight, reducing the quality of our sight. Approximately 5 percent of the population in the 55 to 64 age group has cataracts - and this figure rises to over 40 percent for those over the age of 75.
At Dr. Lisa Nath, MD's practice, we offer a full range of services for high-quality cataract surgery, along with regular exams and reviews after cataract surgery. We use the advanced Toric and Multifocal IOLs(opens in a new tab) and YAG laser(opens in a new tab) to improve near and distance vision for patients with corneal astigmatism. Thanks to our personalized care plans, friendly staff and short wait times, we are a local favorite. Located at Lincoln Avenue in Bellevue, PA., our office is very close to major towns in and around Pittsburgh. We are open from 8:00 am to 4:30 pm from Monday to Thursday and 8:00 am to 4:00 pm every Friday. Please feel free to call us at 412-734-5022 or request an appointment online. We are always happy to help!
---
FAQs on Cataracts:
What Causes Cataracts?
Cataracts are mainly caused by a natural clouding of the internal lens of the eye, which occurs over time due to the aging process.
However, several other associations have been found between cataracts and certain systemic and syndromic conditions. The following can all raise your risk of developing cataracts:
Drugs such as corticosteroids have been linked to congenital and age-related cataracts.
Ultraviolet light (i.e. sunlight) has been shown to contribute to age-related cataracts.
Smoking has been linked to the development of cataracts.
If your first degree relatives have or had cataracts, you are likely to develop them, too.
Diets high in sugar and fats are linked to higher chances of developing a cataract.
The risk of cataracts is higher in females than in males. A hormonal difference between males and females has been cited as a possible reason.
Individuals with Down's syndrome (a genetic disorder with an extra copy of chromosome 21) are at a higher risk of developing cataracts.
Turner syndrome is a genetic disorder seen in women who have an anomaly of the sex chromosomes; it too can increase the risk of cataracts.
Do Cataracts Affect Both Eyes?
Cataracts often appear in one eye before the other, and progress at different rates. Eventually, however, they can appear in both eyes.
Why Do Cataracts Often Affect Diabetic Patients?
When you have high sugar levels in the blood, the sugars will enter into the lens of the eye. This causes your lens to swell and culminate protein and febris in the formation of a cataract.
If you have diabetes, it is always recommended that you get regular eye examinations and diabetic screenings per your doctor's suggested schedule. Additionally, self-monitoring one's blood sugar, maintaining a healthy diet and lifestyle, and compliance when using a prescribed treatment regimen is a critical part of treating diabetes and preventing eye problems such as diabetic cataracts.
Why are Eye Exams Important for Current and Potential Cataract Patients?
Cataracts are often discovered during routine eye examinations. Once a cataract is diagnosed, the ophthalmologist will determine the overall effect of cataract on your visual function and well-being. These assessments will serve as the basis for a decision whether to recommend cataract surgery, versus to make lifestyle changes to slow the cataract's progression.
If you have obstructed vision or are losing vision due to suspected cataracts, Dr. Lisa Nath, MD and her team of dedicated eye care professionals in Bellevue, PA. would be happy to assist you. Call our office at 412-734-5022 or request an appointment online to effortlessly schedule a convenient time to get your eyes checked for cataracts.